Airbnb Reviews
Automate guest reviews so that you can focus on human tasks. Just try it out and meet Gustaf characters who automatically generate reviews in seconds.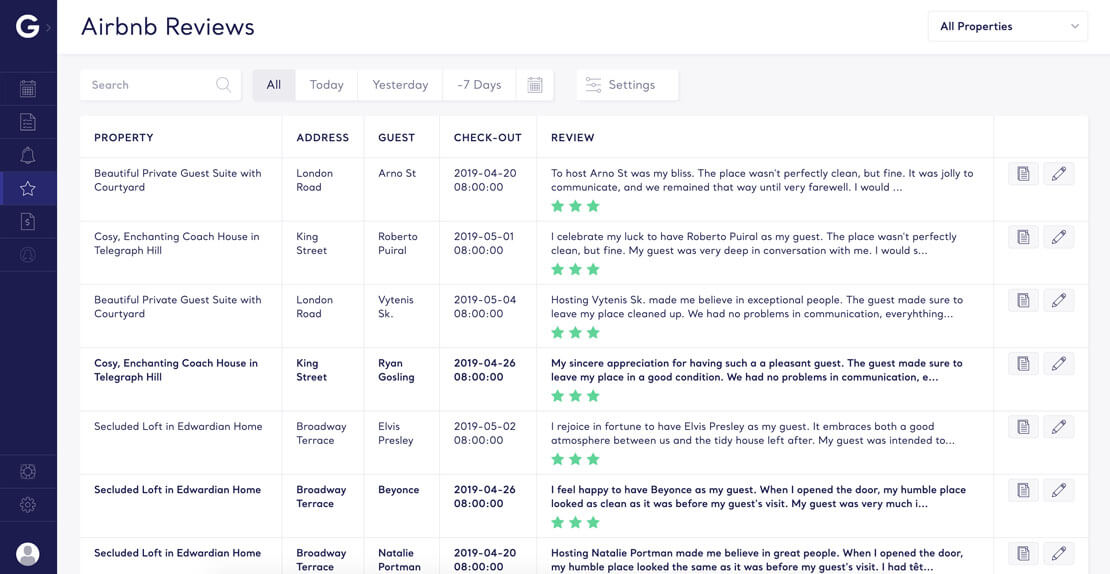 Benefits
Automatically generates after Airbnb guests check-out
Ability to edit generated review
Customized and personalized
More than 10 000 unique review templates!
How it works?
Select default mood of reviews: poetic, funny, pleasant or AI
Set default evaluations for cleanliness, communication, personal qualities
System will automatically generate reviews after every check-out
You should copy-paste it to Airbnb. Soon it will happen automatically.
Start generating airbnb reviews and discover other automations
Sign Up Free
Other features
Coming Soon
Basic Features Free Forever
Improve Your Business. Improve Guests Experience. Setup in 5 minutes.
Sign Up Free