Cleaning Automation
Automate your cleaning staff routine with our advanced tools. Team members will get access to staff portal, where all tasks will be sheduled automatically.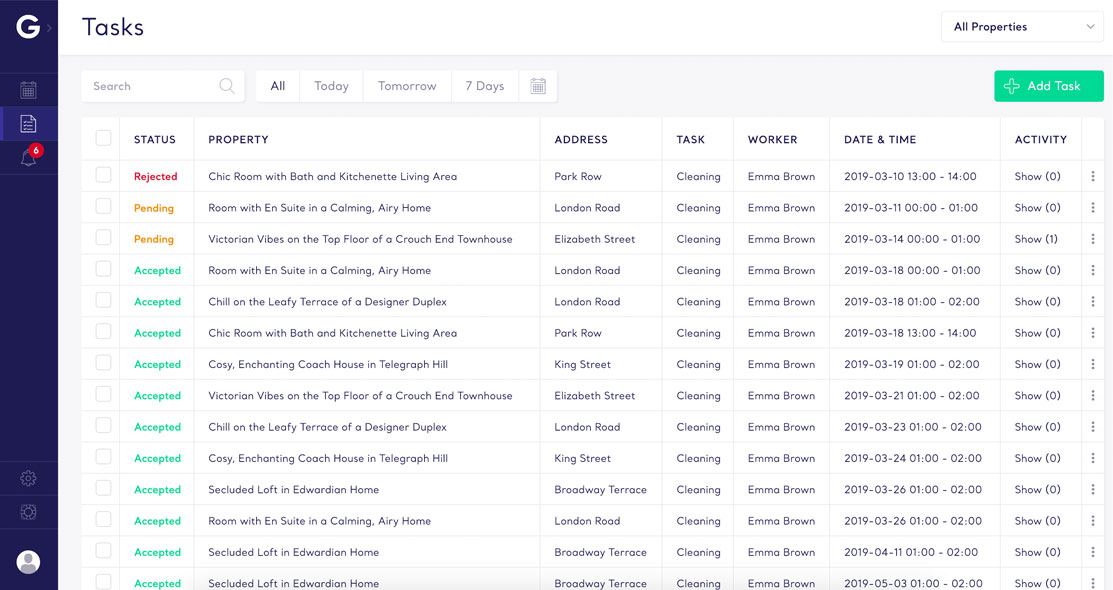 Benefits
Real-time cleaning status
Automated tasks assignment
Streamlined communication with staff
Mobile friendly staff portal
How it works?
Add your cleaners to the listings
Gustaf will start assigning tasks for cleaners
Cleaners will start receiving notifications
Start automating cleaning and discover other useful features
Sign Up Free
Other features
Coming Soon
Basic Features Free Forever
Improve Your Business. Improve Guests Experience. Setup in 5 minutes.
Sign Up Free